AMID THE SANITARY BARRIERS OVER COVID-19

| | |
| --- | --- |
| French PM Edouard Philippe | Source: TV caption BFM Tv |
Love EDM/Techno?
Responsible Author: Bayano Ali | Detroit, 05/21/2020, 04:39 Time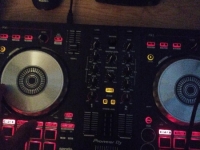 USPA NEWS -
Who loves Techno during Covid 19????EDM is a powerful music genre that will survive tough times!!!Can you feel it??
Celebrate NY State reopening on May 15
Responsible Author: Jedi Foster P/O Rahma Sophia Rachdi | Paris, Washington DC, 05/13/2020, 23:16 Time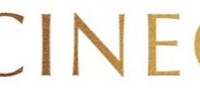 USPA NEWS -
The CineCina Film Festival announced CineCina Presents: Films on the Wall (#filmsonthewall), an event which will project 15-minute mashups of scenes from classic NYC-set films to celebrate the first phase of New York State's businesses reopening from shelter in place measures on May 15. With a theme of "Victory for New York – when you can't come to the cinema, the cinema comes to you," the outdoor presentations will potentially take place through the end of May into June.
New York State Governor Andrew Cuomo announced that the statewide shutdown will end when the "pause" expires on Friday, May 15, marking a pivotal week in New York's months-long fight against the coronavirus. A number of regions have met his requirements to begin reopening Friday, while others are on the cusp. Certain low-risk businesses and recreational activities will be able to resume across the state on May 15. Those include landscaping and gardening, drive-in movies and outdoor activities like tennis that are conducive to social distancing.
| | |
| --- | --- |
| | Daren Frankish |
| | RAHMA-SOPHIA RACHDI |
| | Ruby BIRD |
| | Yasmina BEDDOU |
| | Aurangzeb Akbar |